About CIS 8
P & P's clinical management and electronic medical record system, Clinical Information System (CIS), is the latest version of our innovative suite of medical software tools. As we develop new and innovative features, our focus remains on providing a stable, reliable system for our clients' clinics. Built in a modular format, the system is highly customizable to meet our clients' needs.
Tech Support Availability N/A

Read All Read All Reviews Reviews
Free Resource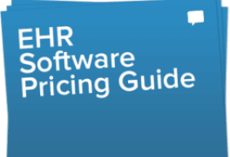 Medical, EMR & EHR software Pricing Guide
Don't let price confusion keep you from selecting the best software!