What is GroupOne Healthsource, Inc?
Specialities
Allergy
Cardiology
Dermatology
Emergency Medicine
Endocrinology
ENT
Family Med
Gastroenterology
General Surgery
Geriatrics
HEMATOLOGY/ONCOLOGY
Hospitalist
Infectious Disease
Internal Medicine
Internal Medicine Sub-Specialty
Multi-Specialty
Neurology
Neurosurgery
OB-Gyn
Occupational Medicine
Orthopedics
Pediatrics
Physical Therapy
Plastic Surgery
Pulmonology
Rheumatology
Sleep Medicine
SurgiCenter
Urgent Care
Urology
About GroupOne Healthsource, Inc
eClinicalWorks award-winning Electronic Medical Record (EMR) system is more than a way for your practice to go paperless. This next-generation technology is a means to save money, improve efficiency and enhance security. Using industry leading technology, the eClinicalWorks EMR will help your practice achieve your goal of delivering the best patient care possible.
GroupOne Healthsource, Inc User Reviews



Love my Doctor but this billing service is the worst. I tried to make a payment by phone and after 2 hours of call backs and waiting on hold I gave up.


Worst experience ever. Waited 30+ days before finally deciding to file an appeal--not that the appeal has yet occurred--but at least the "Claims Team" did make a decision. This despite at least two denials. Was told that if appeal is rejected, which it will be, it will take another 6-8 weeks to "process" the return. Thinly veiled money tactic. We must have your money NOW, but don't EVER ask for a justified refund.


Group One has been very helpful to us and really helped our Business office with our e-cw program Our liason, Melissa, is incredible. Always helpful and pleasant. Our office is fortunate to have found Group One.


GroupOne is the best decision we have made in medical billing. Our team lead is very responsive, proactive, and solution oriented. She keeps our team running smoothly regardless of geographic distance. We had a truly miserable experience with another billing company a year prior, but GroupOne has renewed our faith in outsourced billing companies, as well as resolved the issues created by our past billers. GroupOne specializes in eClinicalWorks, meaning that our team knows our software and can navigate everything properly. Thank you GroupOne!


Main issues: A- Lost revenue from 1) Coding errors from certified coders 2) Timely filing issues from claims done after they took over including: Missed claims Lack of working denials in a timely manner (some as late as 6 months later) Lack of, or delay in, filing claims to the secondary insurance 3) Inaccuracy in refunds 4) Inaccuracy in write-offs/adjustments 5) Inaccuracy in payment posting 6) Inaccuracy in patient statements 7) Inaccuracy in collection accounts B- Lack of communication C- No accountability for reports D- Poor performance as a billing company
Read All Read All 5 Reviews Reviews
Free Resource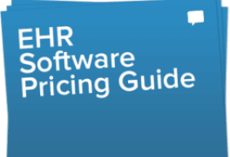 Medical, EMR & EHR software Pricing Guide
Don't let price confusion keep you from selecting the best software!