What is Perfect Care EHR?
Perfect Care EHR by NCG Medical is a cloud-based electronic health records (EHR) solution that caters to small and midsize service providers that includes including health care facilities, nonprofits and private practices across a range of specialties such as occupational health, dermatology, psychiatry and urology.
Perfect Care EHR is ONC-ATCB certified and offers features such as document management, medical record keeping, appointment scheduling and medical billing. The solution is also Meaningful Use compliant and includes billing capabilities for dermatology, gastroenterology and radiation oncology.
Users can customize settings and menus and create forms to suit their requirements. Perfect Care EHR also offers a practice management application which can be bought separately by the users.
Additionally, Perfect Care EHR offers users consulting services, practice and document management capabilities and an electronic medical records (EMR) module. Technical support is offered via phone and email.
About Perfect Care EHR
Mobile-friendly for desktop, laptop, tablet, or smartphone Easily integrated with your current EMR U.S.-based tech support team available 24/7 Requires very little training or onboarding One-day installation means no disruption to your office workflow All software/system updates are made after hours
Tech Support Availability N/A
Perfect Care EHR User Reviews

Read All Read All Reviews Reviews
Free Resource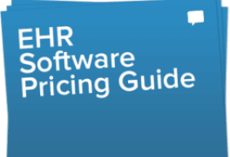 Medical, EMR & EHR software Pricing Guide
Don't let price confusion keep you from selecting the best software!