What is CPSI EMR Software?
About CPSI EMR Software
CPSI EMR Software
Certified as a complete electronic medical record (EMR) system, CPSI electronic medical record software is a comprehensive and advanced system designed by CPSI. It utilizes a single SQL-compliant database that works cohesively throughout the healthcare environment, providing timely, accurate clinical and financial information anywhere, anytime. The open system architecture and sophisticated system design guarantees flexibility while continually incorporating the latest advancements.
CPSI has ensured that the CPSI EMR software can be easily and successfully incorporated into your hospital's daily processes. And, most importantly, it's can help you have better outcomes, safety and experiences for your patients.
CPSI EMR Software User Reviews
Free Resource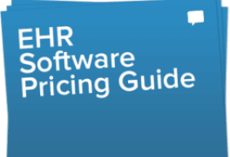 Medical, EMR & EHR software Pricing Guide
Don't let price confusion keep you from selecting the best software!