What is Harris CareTracker?
CareTracker EMR is an integrated cloud-based electronic medical records (EMR) and practice management (PM) solution that caters to specialties such as internal medicine, gastroenterology, pulmonology and orthopedics. The solution includes an online patient portal, a central dashboard and features outsourced revenue cycle management.
In addition to core charting, e-prescribing and lab tracking, CareTracker EMR offers features such as quick tasks and clinical decision support to alert physicians about overdue follow-ups based on diagnosis and procedure history. The continuity of care and messaging functions help support information sharing with other providers.
CareTracker PM provides users a billing management dashboard, customizable front-end claims scrubbing, overnight and real-time eligibility, automated reminder calls and text messages and various electronic work lists that help manage operations. Users can implement the PM module as standalone solution alongside CareTracker EMR, or with another EMR system of choice via HL7 interfaces.
Support is available via phone and email.
About Harris CareTracker
Harris CareTracker EMR allows you to rapidly navigate thru your patient's medical history.
Tech Support Availability Monday-Friday from 8am-5pm (EST)
Harris CareTracker User Reviews

Read All Read All Reviews Reviews
Free Resource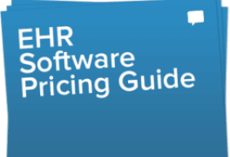 Medical, EMR & EHR software Pricing Guide
Don't let price confusion keep you from selecting the best software!