Praxis is an electronic health record (EHR) platform that offers both web-based and on-premise deployment.
The Praxis EHR system is template-free, instead utilizing artificial intelligence (AI) that learns the way each physician operates and adapts to a user's individual needs. As it is used, the AI learns more, getting faster and smarter. Everything within the system is presented in the doctor's own words and preferred order.
Software features include e-prescribing, lab integration, procedure workflows, narrative reports, practice advisories and a patient portal, and the software is ONC-ATCB certified.
Praxis serves small and mid-sized practices in all specialties of medicine, including family practice, internal medicine, pain management, urology, integrated medicine, endocrinology and more.
Tech Support Availability N/A



Great place! Fast appointments and thorough assessments! Wouldn't trust my sleep to any other location!


The staff at MSS are very attentive to each patient's issue. They work diligently at finding the root of the issue, and formulating a "care regimen" to help ratify it (the BEST way possible). In every occasion of my visits, the assistants/ nurses/ physicians have been quite thorough, and pleasure to work with!!!

Daniel Martial Djomo Simo

I had a great experience. The team is very professional and knowledgeable.


I have been going to this location for a number of years. They are professional and helpful. They have taken care of my needs for sleep apnea.


Both myself and hubby have utilized the devices at Medical Sleep Solutions, we are impressed with both Drs and the Medical and Office staff are excellent.
Read All Read All 218 Reviews Reviews
Free Resource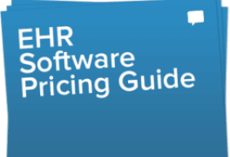 Medical, EMR & EHR software Pricing Guide
Don't let price confusion keep you from selecting the best software!