Comparing Nicotine Replacement Methods
Topic Overview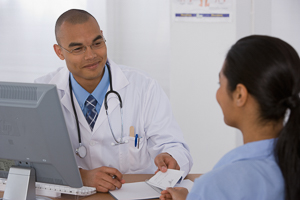 Nicotine replacement therapies are helpful for people who quit smoking. They are available in several forms, such as patches, gum, lozenges, nasal sprays, and inhalers.
All forms of nicotine replacement therapy (NRT) work equally well. But talk with your doctor about what products might be best for you and what dosage might be best for you.
All forms of NRT have side effects. But most side effects go away after the first week or so.
The patch is easy to use, because:

You put it on once a day and forget it.
You do not have to avoid certain beverages.
The patch is hidden on your body, so no one will know it's there.

Gum, lozenges, nasal sprays, or the inhaler can be a good choice, because:

They can get nicotine into your system quickly if you feel stressed or are having strong cravings.
They can replace the feel of a cigarette in your mouth.
You can use these whenever you need them as long as you do not go over your recommended daily dose.
You can use them if you need something more while you are using the patch or taking quit-smoking medicines.
For most people, the side effects from nicotine replacement products are mild and only bother them for the first week or two.
People who smoke heavily and choose the patch, lozenge, or gum are more successful using the strongest forms of the product (gum or lozenge with 4 mg of nicotine, or patches with 21 mg or more nicotine in each patch).
Experts recommend combining the patch and another nicotine product. Talk to your doctor about this option.
Current as of: September 26, 2018
Author: Healthwise Staff
Medical Review:Adam Husney MD – Family Medicine & Kathleen Romito MD – Family Medicine & Michael F. Bierer MD – Internal Medicine, Addiction Medicine
This information does not replace the advice of a doctor. Healthwise, Incorporated, disclaims any warranty or liability for your use of this information. Your use of this information means that you agree to the Terms of Use. Learn how we develop our content.