Drooping Eyelids
Description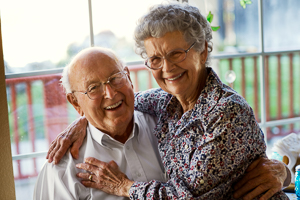 As we get older, the lower eyelids sometimes start to droop away from the eyeball. Drooping is the result of reduced muscle tone in the muscles that control the eyelids.
If your lower eyelids droop outward, away from the eye (ectropion), they may no longer be able to protect your eyes, and your eyes may become dry and irritated. If your eyelids turn inward (entropion), forcing the lashes onto the eye, this also may cause irritation and possible damage.
Also, drooping eyelids can prevent tears from draining normally, so tears may run down your cheeks. Excessive tearing can also be a sign of increased sensitivity to light or wind, an eye infection, or a blocked tear duct.
If your upper eyelids droop low enough (ptosis), or the eyelid skin folds over the edge of the lid, your vision may be impaired.
Surgery can sometimes help drooping eyelids.
When to Call a Doctor
Call a doctor if:
Your eye is painful or there is swelling extending beyond the lid margins.
Your eyelids droop suddenly.
Drooping eyelids interfere with your vision.
Your eyes are dry and irritated, or your eyelids do not close completely while you are awake or asleep.
Your eyelashes start to rub on your eyeball.
References
Other Works Consulted

Horton JC (2015). Disorders of the eye. In DL Kasper et al., eds., Harrison's Principles of Internal Medicine, 19th ed., vol. 1, pp. 196–211. New York: McGraw-Hill Education.
Vagefi MR, et al. (2011). Lids and lacrimal apparatus. In P Riordan-Eva, ET Cunningham, eds., Vaughan and Asbury's General Ophthalmology, 18th ed., pp. 67–82. New York: McGraw-Hill.
Current as of: May 5, 2019
Author: Healthwise Staff
Medical Review:Kathleen Romito, MD – Family Medicine & Martin J. Gabica, MD – Family Medicine & E. Gregory Thompson, MD – Internal Medicine & Adam Husney, MD – Family Medicine
This information does not replace the advice of a doctor. Healthwise, Incorporated, disclaims any warranty or liability for your use of this information. Your use of this information means that you agree to the Terms of Use. Learn how we develop our content.