Being Abused: What Puts You at Risk?
Topic Overview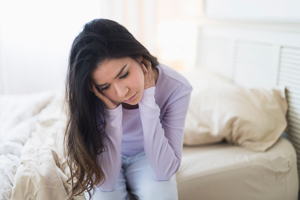 If you want to save this information but don't think it is safe to take it home, see if a trusted friend can keep it for you. Plan ahead. Know who you can call for help, and memorize the phone number.
Be careful online too. Your online activity may be seen by others. Do not use your personal computer or device to read about this topic. Use a safe computer such as one at work, a friend's house, or a library.
Physical abuse can happen to anyone. But certain things can increase your risk of being abused.
Things you cannot control
The abuser:
Uses alcohol or drugs.
Has a history of extreme impulsiveness or an increase in risk-taking behaviors, such as:

Drinking and driving.
High-risk sexual behavior.

Has a strong interest in guns and access to a gun.
Has a history of suicide attempts.
Has a history of violent behavior.
Has recently been in jail.
Was abused as a child.
Has a medical or mental health problem, such as depression or personality disorder.
Unsafe situations you may be able to avoid
You may find yourself in an unsafe situation if you:
Use alcohol or drugs.
Date many people at one time.
Accept any violent behavior in the dating relationship. There is no excuse for abuse.
Ignore feelings of discomfort or warning signs that someone is treating you badly.
Think your partner holds the power in a relationship.
Depend on your dating partner for transportation.
Feel that your dating partner is in control because he or she asked you out and paid for the date.
Are part of a group that has a higher risk for assault, such as:
Current as of: April 7, 2019
Author: Healthwise Staff
Medical Review:William H. Blahd Jr. MD, FACEP – Emergency Medicine & Kathleen Romito MD – Family Medicine & Adam Husney MD – Family Medicine & H. Michael O'Connor MD – Emergency Medicine
This information does not replace the advice of a doctor. Healthwise, Incorporated, disclaims any warranty or liability for your use of this information. Your use of this information means that you agree to the Terms of Use. Learn how we develop our content.