Common Coping Responses for Stress
Topic Overview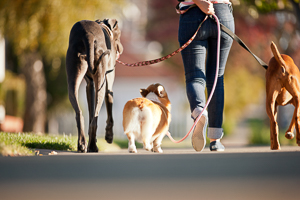 We all find ways of coping with stress. Some coping strategies are not as helpful as others. For example, negative coping responses often make your stress worse, because they wear you down over time or are temporary distractions. On the other hand, positive coping responses keep you in the present moment and give you chances to actively work toward solving your problems. Not all positive coping responses will work for every person. Try several until you find one that works for you.
Positive coping responses
Listening to music
Playing with a pet
Laughing or crying
Going out with a friend (shopping, movie, dining)
Taking a bath or shower
Writing, painting, or doing other creative activities
Praying or going to church
Exercising or getting outdoors to enjoy nature
Discussing situations with a spouse or close friend
Gardening or making home repairs
Practicing deep breathing, meditation, or muscle relaxation
Making and following through with an

action plan

(

What is a PDF document?

) to solve your problems.
Seeking counseling if you continue to struggle with stress.
Negative coping responses
Criticizing yourself (negative self-talk)
Driving fast in a car
Chewing your fingernails
Becoming aggressive or violent (hitting someone, throwing or kicking something)
Eating too much or too little or drinking a lot of coffee
Smoking or chewing tobacco
Drinking alcohol
Yelling at your spouse, children, or friends
Taking a recreational drug, or misusing prescription medicine
Avoiding friends and family
All coping responses have limitations. They may:
Not be available on a regular basis or often enough to do the most good.
Not produce the complete relaxation that is best for undoing the harmful effects of stress.
Sometimes lead to new kinds of stress (such as a vacation that becomes hectic or a highly competitive sports activity).
Stop being effective because of overuse.
Current as of: April 7, 2019
Author: Healthwise Staff
Medical Review:Kathleen Romito, MD – Family Medicine & Adam Husney, MD – Family Medicine & Christine R. Maldonado, PhD – Behavioral Health
This information does not replace the advice of a doctor. Healthwise, Incorporated, disclaims any warranty or liability for your use of this information. Your use of this information means that you agree to the Terms of Use. Learn how we develop our content.