Kava
Topic Overview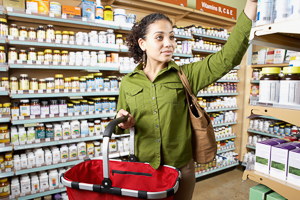 What is kava?
Kava—or kava kava—is a root found on South Pacific islands. Islanders have used kava as medicine and in ceremonies for centuries.
Kava has a calming effect, producing brain wave changes similar to changes that occur with calming medicines such as diazepam (Valium, for example). Kava also can prevent convulsions and relax muscles. Although kava is not habit-forming, its effect may decrease with use.
Traditionally prepared as a tea, kava root is also available as a dietary supplement in powder and tincture (extract in alcohol) forms.
What is kava used for?
Kava's calming effect may relieve anxiety, restlessness, sleeplessness, and stress-related symptoms such as muscle tension or spasm. Kava may also relieve pain.
When taken for anxiety or stress, kava does not interfere with mental sharpness. When taken for sleep problems, kava promotes deep sleep without affecting restful REM sleep.
Kava may be used instead of prescription antianxiety drugs, such as benzodiazepines and tricyclic antidepressants. Kava should never be taken with these prescription drugs. Avoid using alcohol when taking kava.
Is kava safe?
Kava may have severe side effects and should not be used by everyone. Kava has caused liver failure in previously healthy people. You should not use kava for longer than 3 months without consulting your doctor.
Before you use kava, consider that it:
Should not be combined with alcohol or psychotropic medicines. Psychotropic medicines are used to treat psychiatric disorders or illnesses and include antidepressants and mood stabilizers. Alcohol exaggerates kava's sedating effect.
Can affect how fast you react, making it unsafe to drive or use heavy machinery.
May gradually be less powerful as you use it.
Eventually may cause temporary yellowing of skin, hair, and nails.
Can cause an allergic skin reaction (rare).
Long-term kava use may result in:
Liver problems.
Shortness of breath (reversible).
Scaly rash (reversible).
Facial puffiness or swelling (reversible).
The U.S. Food and Drug Administration (FDA) has investigated whether using dietary supplements containing kava is associated with liver illness. Reports from Germany and Switzerland about kava causing serious liver problems have led to the recent removal of these products from shelves in Britain. Other countries have advised consumers to avoid using kava until further information is available.
In the United States, the FDA advises people who have liver disease or liver problems, or people who are taking medicines that can affect the liver, to consult a doctor or pharmacist before using products that contain kava. People who use a dietary supplement that contains kava and experience signs of illness should consult a doctor. Symptoms of serious liver disease include brown urine as well as yellowing of the skin or of the whites of the eyes. Other symptoms of liver disease may include nausea, vomiting, light-colored stools, unusual tiredness, weakness, stomach or abdominal pain, and loss of appetite.
The FDA does not regulate dietary supplements in the same way it regulates medicine. A dietary supplement can be sold with limited or no research on how well it works.
Always tell your doctor if you are using a dietary supplement or if you are thinking about combining a dietary supplement with your conventional medical treatment. It may not be safe to forgo your conventional medical treatment and rely only on a dietary supplement. This is especially important for women who are pregnant or breastfeeding.
When using dietary supplements, keep in mind the following:
Like conventional medicines, dietary supplements may cause side effects, trigger allergic reactions, or interact with prescription and nonprescription medicines or other supplements you might be taking. A side effect or interaction with another medicine or supplement may make other health conditions worse.
The way dietary supplements are manufactured may not be standardized. Because of this, how well they work or any side effects they cause may differ among brands or even within different lots of the same brand. The form of supplement that you buy in health food or grocery stores may not be the same as the form used in research.
Other than for vitamins and minerals, the long-term effects of most dietary supplements are not known.
References
Other Works Consulted

Connor KM, et al. (2006). Kava in generalized anxiety disorder: Three placebo-controlled trials. International Clinical Psychopharmacology, 21(5): 249.
Kava (2013). In A DerMarderosian, JA Beutler, eds., Review of Natural Products, St. Louis: Wolters Kluwer Health.
Murray MT (2013). Pliper methysticum (kava). In JE Pizzorno, MT Murray, eds., Textbook of Natural Medicine, 4th ed., pp. 960–965. St. Louis: Mosby.
Current as of: April 9, 2019
This information does not replace the advice of a doctor. Healthwise, Incorporated, disclaims any warranty or liability for your use of this information. Your use of this information means that you agree to the Terms of Use. Learn how we develop our content.