Self-Care After a Stroke
Topic Overview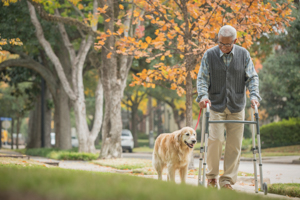 After a stroke, keep in mind that you are the most important person in your own recovery. You need to have a major say in the decisions about your care. This may be hard for you, and you may sometimes feel like sitting back and letting others take charge.
Make sure others understand that you want to be involved in the decisions about your care.
State your wishes and opinions on matters that affect you. Talk with your doctor about your concerns. Ask questions.
If you need extra time to think or you have trouble talking, try not to let others make decisions for you without hearing what you have to say.
If you have a speech problem, you may have trouble getting others to understand your wishes. Ask someone to help you express your ideas and needs. Or write them down if you can.
If you feel that anyone is "talking down" to you or speaking about you as if you were not present, express your concern.
Know and follow your rehabilitation (rehab) plan. Most people find that rehab is hard work and a slow process. Tasks and activities that were easy for you before the stroke often seem more difficult after the stroke.
Feeling sad about having a stroke and the resulting disabilities is normal. But if you get depressed, it can interfere with your recovery. At the first sign that you are feeling depressed, talk with your family and your doctor. The sooner you know if you are depressed, the sooner you can get treatment. Treatment can help you feel better.
Current as of: September 26, 2018
Author: Healthwise Staff
Medical Review:E. Gregory Thompson MD – Internal Medicine & Martin J. Gabica MD – Family Medicine & Adam Husney MD – Family Medicine & Richard D. Zorowitz MD – Physical Medicine and Rehabilitation
This information does not replace the advice of a doctor. Healthwise, Incorporated, disclaims any warranty or liability for your use of this information. Your use of this information means that you agree to the Terms of Use. Learn how we develop our content.