Chronic Fatigue: Getting Support
Topic Overview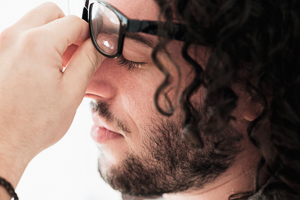 People who have chronic health problems, such as myalgic encephalomyelitis/chronic fatigue syndrome (ME/CFS), often benefit from support groups. These groups can be a good source of information and tips for managing your illness and a chance to share your frustrations and problems with others who are in a similar situation.
Ask your doctor or contact a local hospital for the location of a support group near you. Think about the following questions to help you evaluate a group:
Does the group focus on helping members lead fulfilling lives despite chronic illness? Choose a group that focuses on helping members locate resources, share coping strategies, and adjust to their circumstances so they can improve their functioning and their outlook. Avoid a group that encourages or reinforces the idea that there is nothing that can be done for the condition.
Do the group's leaders help members evaluate new research about the illness? A good group will help members see the difference between facts and rumors, and will help members avoid misinformation about the condition. Avoid group leaders who present very preliminary results as facts.
Does the group encourage good communication and partnership with doctors? Avoid groups that use past bad experiences with the health care system to encourage "doctor shopping" or to suggest a confrontational relationship with doctors.
Does the group have a realistic, positive, and empowering approach? Avoid groups with a negative or discouraging attitude.
Current as of: March 28, 2019
Author: Healthwise Staff
Medical Review:Anne C. Poinier MD – Internal Medicine & E. Gregory Thompson MD – Internal Medicine & Kathleen Romito MD – Family Medicine & Martin J. Gabica MD – Family Medicine
This information does not replace the advice of a doctor. Healthwise, Incorporated, disclaims any warranty or liability for your use of this information. Your use of this information means that you agree to the Terms of Use. Learn how we develop our content.