Rheumatoid Arthritis: Finger and Hand Surgeries
Topic Overview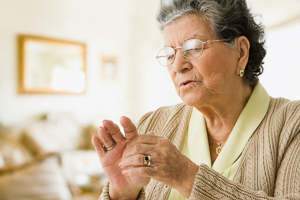 There are several surgeries to correct joint problems in the hand caused by rheumatoid arthritis, including:
Carpal tunnel release, which involves releasing or cutting a ligament in the wrist to relieve pressure on a nerve that runs through the middle of the wrist and supplies feeling to the hand (median nerve).
Tendon release, which may be used to treat abnormal bending of fingers (flexion contractures).
Tendon repair, which may be used to repair or reattach a tendon.
Synovectomy (removal of inflamed tissue or synovium), which can ease pain. It is often combined with other surgical procedures. It may also be done to reduce the risk of tendon damage when inflammation of the tissue that lines the joints (synovium) is affecting the tendons. The effect on long-term joint damage is unclear.
Joint resurfacing, a procedure that replaces damaged joint surfaces in the fingers with plastic or metal-and-plastic coverings. This can restore more normal finger alignment, ease pain, and improve function.
Total resection arthroplasty, in which the ends of the joint bones are removed and replaced with metal and/or plastic components.
Arthrodesis, a procedure in which the joints are permanently fused together. This procedure severely limits motion, but it usually relieves pain.
If surgery is needed on the wrist and fingers, the wrist is usually done first. The position of tendons and other tissues in the wrist determines the balance of the finger tendons. If several surgeries are needed on the same hand, they may all be done at once.
The main goal of surgery is to relieve pain and restore some minimal function that will allow you to continue doing such basic activities as eating, bathing, and dressing.
Current as of: April 1, 2019
Author: Healthwise Staff
Medical Review:Anne C. Poinier MD – Internal Medicine & Martin J. Gabica MD – Family Medicine & Kathleen Romito MD – Family Medicine & Nancy Ann Shadick MD, MPH – Internal Medicine, Rheumatology
This information does not replace the advice of a doctor. Healthwise, Incorporated, disclaims any warranty or liability for your use of this information. Your use of this information means that you agree to the Terms of Use. Learn how we develop our content.