Staying Safe: After You Leave a Violent Relationship
Topic Overview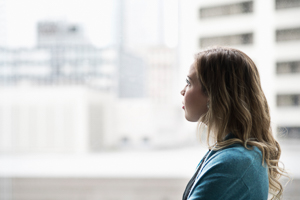 After you leave a violent relationship, you may have to take extra steps to stay safe. For example, if you printed out this information, it may be better off in the hands of a trusted friend than at home.
Here are some tips that may increase your safety. Keep in mind that this information is not official legal advice.
Steps to take after you leave
Get help from free resources.

The National Domestic Violence Hotline at www.ndvh.org or 1-800-799-SAFE (1-800-799-7233) is a free hotline that's available 24 hours every day in English and other languages.
The National Coalition Against Domestic Violence's website at https://ncadv.org/resources can help you find shelter and legal support.
Your local women's shelter can help answer your questions. They also can help you deal with legal issues and find temporary housing.

Consider a protection order (sometimes called a restraining order).

Talk to the police or a hotline or shelter advocate about whether it might be a good idea for you.
Give copies of it and a photo of your partner to your children's school, people who help care for or transport your children, and your workplace. (Front desk or security employees can use a photo and protection order to prevent your partner from entering.)

Let others know.

Tell people who help care for or transport your children.
Tell your boss, and trusted friends and neighbors.

Get a new phone number or a new phone.

Consider a pay-as-you-go phone.
Turn off GPS.
Use the prerecorded voicemail message. Or have a friend record it. Don't include your name or number.
Don't answer calls from unknown, blocked, or private numbers.

Watch what you do online.

Change passwords to email and social media accounts. Always log off when you're done.
Turn off location access.
Don't post your location on social media. Ask friends not to tag you.

Change your address to a post office (P.O.) box.
Make sure you can access your money.

You might open a new bank account (using a P.O. box or the address of a trusted contact).
Or you might have friends or family hold money for you.

Change your emergency contacts at work and at your children's school.
Change any upcoming appointments your partner knows about (like a doctor's appointment).
Change your routine.

Vary where you shop, eat, and hang out.
Park in different places.
Take new routes to work and school.

Make your home safer.

Change the locks (if you're staying in your same home).
Call the police if your abusive partner shows up.
Increase security around your home and property. Your local police can give you suggestions.
Current as of: April 7, 2019
Author: Healthwise Staff
Medical Review:William H. Blahd Jr. MD, FACEP – Emergency Medicine & Kathleen Romito MD – Family Medicine & Christine R. Maldonado PhD – Behavioral Health & H. Michael O'Connor MD – Emergency Medicine
This information does not replace the advice of a doctor. Healthwise, Incorporated, disclaims any warranty or liability for your use of this information. Your use of this information means that you agree to the Terms of Use. Learn how we develop our content.