AltaPoint is an ICD-10 and CMS-1500 compliant practice management system and can be deployed both on-premise and in the cloud. The software has a built-in H7 interface, which gives users the flexibility to use third-party electronic health record (EHR) and other applications. The solution offers an interface with practice fusion and amazing charts EHR vendors without requiring a third party application.
AltaPoint offers features such as appointment and scheduling, authorization tracking, patient profile management, advance claim management, collection modules and inventory management. It has a practice spotlight feature, which provides users with a one-shot view of critical practice statistics, such as daily patient count, billable work, daily revenue from co-payers, and payments.
AltaPoint provides multi-provider scheduling, revenue cycle management, insurance billing and practice analysis. E-prescribe option allows users to send orders and refills to over 70,000 pharmacies nation-wide. AltaPoint provides mobile applications for android and iOS application such that users can access solution from anywhere.
Tech Support Availability N/A



They have done a wonderful job with my 8 yr old. Front staff is phonimal.


Another place that has helped me in my darkest days! They've lifted me up and helped me find the strength within myself to overcome the lifestyle I was living. The staff n Gov St are beautiful inside and out! I'm forever grateful to my therapist and all those who've helped and continue to help and be here for me.






Read All Read All 7 Reviews Reviews
Free Resource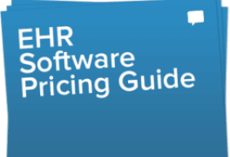 Medical, EMR & EHR software Pricing Guide
Don't let price confusion keep you from selecting the best software!