What is Amazing Charts EHR?
About Amazing Charts EHR
Amazing Charts was founded in 2001 by a practicing family physician familiar with the challenges clinicians encounter on a daily basis.
Since then, Amazing Charts consistently ranks as a top EHR for ease of use and remains an affordable option for medical practices. In 2017, Harris Healthcare acquired Amazing Charts to be the centerpiece of its healthcare group, which is comprised of several ambulatory care solutions. Today, we offer a variety of additional solutions designed to help your independent practice succeed, including Electronic Health Records, Practice Management, Population Health and Remote Care.
Amazing Charts EHR User Reviews
Free Resource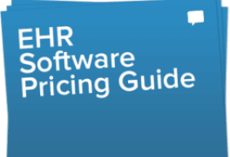 Medical, EMR & EHR software Pricing Guide
Don't let price confusion keep you from selecting the best software!