ARIA is an ONC-ATCB certified electronic health record (EHR) and information system catering to oncology practices. The solution enables practitioners to create treatment plans, track number of doses given, and draft prescriptions using customizable templates. The solution also provides an image reviewing system that supports MV, kV, conventional CT, CBCT, MR and PET images. The software evaluates diagnosis-specific data to compare acute responses to treatment and long-term clinical outcomes.
Patient charts can be audited regularly for compliance and identification of any treatment changes required. Documents are recorded electronically with the option to attach images, files, or patient photographs. The software also incorporates a scheduling module for managing tasks and appointments.
ARIA can store patient records and images to local systems, online storage, and third-party PACS. Data can be exchanged between various departments, such as pathology, radiology, pharmacy, lab, and billing. All charges are billed as and when incurred that keeps technical and professional fees separate.
Tech Support Availability N/A



Aria hands down is one of our favorite Minneapolis venues to work at - they are always helpful, super professional and organized. Their staff is a pleasure to work with too. Not only it's an absolutely stunning space that can host the most sophisticated event but it can be transformed in so many ways to reflect a unique vision of each client. We truly enjoy working at Aria and would 100% recommend it to anyone who is looking to hold an event there.


Amazing venue for our holiday party. Loved every part of it. If I was getting married again I'd want my reception here.


Gorgeous event space! I have enjoyed breakfast events and performances here. A truly beautiful, unique building!


Nice venue for a corporate event! A bit drafty in places and the microphone kept cutting out during the CEO's speech but otherwise the place was cool and clean and unique and the staff was great.


My husband and I had our wedding reception at Aria in August 2019 and had an amazing experience. Our event manager, Brett, was very knowledgeable and great to work with. She made the planning process easy! Our reception was a blast and our guests had nothing but amazing things to say about the venue.
Read All Read All 218 Reviews Reviews
Free Resource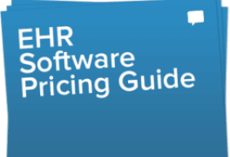 Medical, EMR & EHR software Pricing Guide
Don't let price confusion keep you from selecting the best software!