Azalea provides cloud-based electronic health records (EHR), practice management (PM), revenue cycle management (RCM) and telehealth solutions for ambulatory and hospital care settings. Azalea is suitable for community and rural health care settings, including multiple speciality practices.
Azalea EHR is 2015 ONC certified and supports Promoting Interoperability (PI). Users can document SOAP notes, send orders and capture billing from a single screen. The HIPAA-compliant telehealth platform is fully integrated and enables real-time charting. Patient records can be accessed at home, in the practice or in the hospital. Azalea also offers a fully-integrated mobile application, appointment reminders and patient portal. A data integrity validation feature will check various field entries (such as date of birth, insurance, and address) and then notify users of inaccuracies.
Tech Support Availability N/A
Azalea Health User Reviews



Be careful. This was a bait & switch. Told us their software was free & when we started the process, found out it was $1,500 per month. When our director asked to get more clarification- Azalea Health sent us to collections for $58,000 dollars. Not cool business practice.


Worst software EVER! I own a Physical Therapy company and we signed up for their software as our first ever EMR five years ago. This company is NOT set up for PT services and they made NO effort to ever provide us with any level of service. We had repeated complaints that never were address or resolved. They require a FIVE year contract and will NOT let you out of the agreement, even if they are not delivering you any level of service. Then, they charge you to get your own data back. Seriously??!! What a joke! We changed to a therapy based EMR in the middle of our contract, for half the price and got a much better product. If you are looking at this software, do yourself a favor and keep looking!


Great company and software. Goes above and beyond for their customers.




Read All Read All 5 Reviews Reviews
Free Resource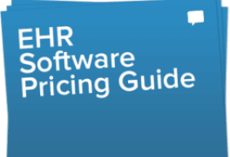 Medical, EMR & EHR software Pricing Guide
Don't let price confusion keep you from selecting the best software!