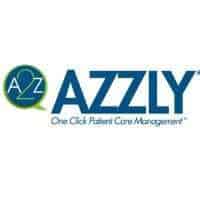 What is AZZLY EHR System?
About AZZLY EHR System
AZZLY One Click Patient Care Management is an electronic health record (EHR) and electronic medical record (EMR) system that is a healthcare platform to serve small to mid –size practice and clinic locations. AZZLY delivers a fully integrated web based EHR system, Practice Management (PM)/ Revenue Cycle Management(RCM), Patient Health Record (PHR), Claims and Clearinghouse business solution for independent physician and other provider practices, through an affordable monthly subscription.
Based on government credentialing and certification process measurements, AZZLY is an advanced patient care management™ clinical and business-process systems in healthcare today. It is a Meaningful Use Stage 1, Stage 2 and CMS Direct Data Submission Quality Outcomes ready software.
Although, originally designed for the 1-25 ambulatory physician practices, AZZLY's innovative scalable platform technology provides IPAs, ACOs, Urgent Care, Clinics, Health Centers and multi-location integrated health delivery systems with a multitude of collaborative product and process features.
AZZLY EHR System User Reviews