DAQbilling by CompuGroup Medical (CGM) is a medical billing and patient scheduling system designed to streamline medical billing. The solution covers eligibility inquiries, claim submission, and payment posting. The system has an intuitive and user-friendly interface for office staff and physicians to learn the system quickly, ensuring that each practice is running at full capacity.
The claim entry process is simplified, and DAQbilling works to reduce errors and help doctors receive payment in a timely and accurate manner. All billing profiles are completely customizable, giving doctors and office staff maximum control of claim data, while also helping improve claim accuracy. The application has a built-in clearinghouse for automated referral, authorization tracking, and eligibility verification.
DAQbilling system is web-based, and features a virtual lobby to organize patients seen and automate the billing entry process. The system integrates with our EMR-solution CGM WebEHR, Lab Solution CGM LabDAQ and other 3rd party systems, providing maximum flexibility and cohesion within a medical practice.
About CGM DAQbilling
CGM DAQbilling™ provides a set of high-yielding functionality that small to mid-size medical practices, billing services and laboratories need to minimize their operational costs and improve their revenue. More importantly, CGM DAQbilling offers these benefits without the high costs and hassles that come with other practice management solutions.
Tech Support Availability N/A
CGM DAQbilling User Reviews

Read All Read All Reviews Reviews
Free Resource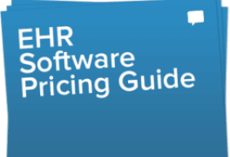 Medical, EMR & EHR software Pricing Guide
Don't let price confusion keep you from selecting the best software!