CounSol.com offers a cloud-based practice management solution that includes management tools for electronic medical records (EMR) such as client notes, insurance claims, appointments and billing. It is best suited for solo practitioners and is HIPAA compliant.
Users can configure a client web portal that allows patients to view emails from users' practices, schedule appointments, pay bills and write in a patient journal. Clients can also access online video and chat sessions with their practitioner. Clients can also receive automated appointment reminders via email, text message or phone recording.
CounSol.com also offers configurable client forms, practice terms and policy agreements, which clients can fill out online. Billing and invoicing tools support integrations with Stripe, Braintree, BluePay, Forte, Payscape and Authorize. Users can also sync iCalendar with the calendar feature to help manage scheduling.
Pricing is per user per month. Support includes an account manager, email and phone support.
About CounSol.com
With CounSol.com, clients can book their own appointments online, saving you time to focus on the work that really matters. Credit card processing, insurance claim filing, secure messaging to one or all of your clients - you can do it all in one place with just a couple clicks. Prepopulated client info and templates for session notes, progress notes, treatment plans, and more are built into the system to make documentation quick and easy.
Tech Support Availability 24/7



Love Counsol! I've been with them for years and over the years greater and more effective tools are being added to the system here and there. Super user friendly and most importantly, customer service is top notch. My account manager, Jonathan, is always quick to respond and super helpful whenever I need help with anything Counsol related. I highly recommend them to all!


This service has been nothing but fantastic for me for years. I switched several years ago and am so glad I did. It's amazing on user ease, financially, organizationally, and comprehensively. When asked what I would change about the service, I truly can't think of any needed improvements. And the customer service has always been the best! Thank you Counsol for being there on my counseling journey all these years and making the job easier and more organized!


Counsol.com has become an essential tool in my practice. The ability to use cutting-edge software to keep professional and secure records in a easy-to-use format has increase my availability to actually spend more time seeing clients. After reviewing other services in the market I continue to celebrate my decision to stay with Counsol and enthusiastically recommend it.


One of the things I love about Counsol is that they are extremely responsive to my questions and business needs. They bend over backwards to help me make their platform work for me. They offer everything their competitors offer and I've found at a better price. But the customer service is what I appreciate most. I highly recommend Counsol for any mental health clinician or group.


Super easy to use! Tech Support is quick and efficient.
Read All Read All 10 Reviews Reviews
Free Resource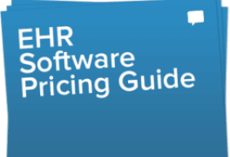 Medical, EMR & EHR software Pricing Guide
Don't let price confusion keep you from selecting the best software!