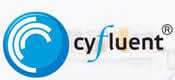 Cyfluent-CHART EHR Solution
What is Cyfluent-CHART EHR Solution?
About Cyfluent-CHART EHR Solution
Cyfluent-CHART is the main component of Cyfluent's suite of solutions. It can be purchased as a separate piece or as part of the complete electronic health record (EHR) Solution.
Cyfluent-CHART is an EHR software and charting tool that provides a dynamic, scalable and secure solution. It melds cloud computing and Software as a Service (SaaS), to give users the ability to access and manage a patient's clinical information effectively from anywhere in the world. Cyfluent-CHART is accessible through a secure internet connection, making it plug and play. With Cyfluent, there is no need for separate software, hardware or IT personnel and support tools.
Cyfluent-CHART not only supports the General Practitioner, it also supports chronic disease management, prescription management, computerized physician order entry (CPOE), interoperable encounter documentation, clinical flowcharts, structured and unstructured medical notes, as well as nutritional notes. It also provides the ability to capture all of the information electronically during the encounter and automatically produces a Health Risk Assessment for the patient that can be mined and aggregated by the practice and insurance company to evaluate health status and develop actionable programs to address the identified risks and determine appropriate intervention.
Cyfluent-CHART EHR Solution User Reviews