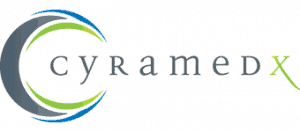 What is CyramedX EHR System?
About CyramedX EHR System
Mountain Medical Technologies (MMT) designed CyramedX electronic health record (EHR) system. Its graphic user interface has been specifically designed to aid end-users by providing instantly recognizable screens, which reduce the amount of training required for users to be able to effectively use the software. CyramedX users navigate a three dimensional virtual facility as opposed to endless clicking through menu based windows type screens. The system is a fully integrated EHR/PM (practice management) platform and it uses the latest technology.
It is rich in features and functionality on both the clinical side as well as the practice management side. Here are some of the functionality highlights of the EHR:
User Defined Clinical Dashboards
Customizable Medical record
E-prescribing
Orders
PQRI
Patient Education
Procedure capture

Alerts & reminders
CDSS
Faxing
Referral Management
Patient Portal
Full PQRI/CQM reporting
Custom Forms Design
The Practice Management (PM) module is fully integrated with the clinical piece and offers a wide array of facility management tools designed to measure and report performance as well as manage billing, reimbursement and collections for your practice. As a result information flows seamlessly between the EHR and PM modules.
CyramedX EHR System User Reviews