Specialities
General Practice
General Practices
About DeVero
Why get stuck with an inflexible software solution? Take part in the transformation that is taking place in healthcare today. DeVero's flexible platform uses the forms your clinical staff is familiar with while maintaining your workflow, business rules, and reporting requirements. At its core is a highly adaptable data collection engine that is used for home health, hospice, pediatrics, mobile physicians, government agencies, and even payor healthcare models. Beyond forms, our standard tools and functions combined with robust interoperability through API's give DeVero customers the ability to quickly adapt.
Tech Support Availability Monday-Friday from 8:00am to 6:00pm PT



Devero is a horrible corrupt company wouldnt be surprised if they are crooks they offer no technicalsupport for over a year and made everything more time consuming disgusting vile people


The software is user friendly. However, after the recent updates, adding goals, interventions, etc has become a time consuming act which affects direct patient care reducing the direct care to documentation ratio. Since the past 4 years of using devero, I have always seen forms elongate. I don't know if their market research team consults any field staff or allows beta testing before they make changes. Even though the radio buttons on most forms provide ease of access, they turn out to be very time consuming.


My name is Ahmet Ali, I am president and owner of Sunrise family Healthcare. We provide home healthcare services. Since Devero's merger with Netsmart their price doubled and customers were left with no customer support to resolve or answer questions over thr phone. They have the worst customer service and I wouldn't recommend using this Vendor to any HomeCare agencies looking for Electronic Medical Record. We used Devero for 3 yrs but we are looking for alternative company now after the merger. DEVERO was purchased by Netsmart and their focus is not customer service anymore but rather collecting money without proper customer service. The biggest issue is every invoice is different from the last one with price increase every time. I have never seen a software vendor that charges over $200 in taxes. When we first signed up with Devero the taxe included in the price but after the purchase by Netsmart everything went horrible to worse. I WILL NEVER RECOMMEND ANYONE TO USE DEVERO SOFTWARE VENDOR.WE ARE LOOKING INTO SWITCHING TO DIFFERENT VENDOR SOON AND DOING DEMO'S because our price went from $1900 to $2800 that is $900 more and I was never notified. DON'T WASTE YOUR TIME AND SWITCH TO THIS VENDOR AS YOU WILL HAVE NO CUSTOMER SUPPORT; BELIEVE ME AND THEY WILL LEAVE YOU HANGING THERE WITHOUT SUPPORT. TRUST ME, I AM NOT SOMEONE WHO WRITES BAD REVIEWS BUT DEVERO NOW CALLED NETSMART EARNED THE 1-STAR RATINGS AND I WISH THERE WAS SOMETHING LOWER THAN 1-STAR.


Devero, Inc has really bad customer service. My name is Michael Spivak and I represent All American Hospice. We have been a customer with Devero for over 24 month now. Since the new merger customer service does not take live calls and does not return calls. The only thing they return is an auto email. Customer Service is terrible. I would not recommend any new customers. Until they can deal with the volume they currently have. Its a true issue for customers like us. We have not been able to have a problem solved for 1 month now. Because our phone calls do not get resolved.


DeVero is an amazing company that puts all electronic health records online and customizes the site for each individual customer. All of an agencies service lines can be on 1 easy-to-use site.
Read All Read All 8 Reviews Reviews
Free Resource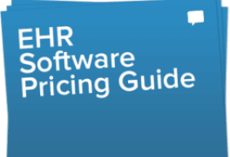 Medical, EMR & EHR software Pricing Guide
Don't let price confusion keep you from selecting the best software!