DoctorConnect is a cloud-based medical solution that helps health care professionals manage their daily operations and interactions with patients. Key features include automated appointment reminders, surveys, reputation management, patient messaging and more.
DoctorConnect allows users to send custom messages to individual patients or groups who meet a designated criteria. It provides users an appointment calendar that helps them in the scheduling process. A dashboard is also offered that allows users to manually confirm appointments, view and respond to incoming messages and filter patients by doctor or location.
The patient management tool allows users to input patients' preferred communication type and send them messages in multiple languages via text, phone or email. Additionally, DoctorConnect offers no-show management functionality.
Services offered are billed monthly, and support is offered via phone, email, live chat and FAQs.
About DoctorConnect
DoctorConnect knows that seamless, flexible communication is essential to keep any practice running smoothly. That's why our comprehensive appointment reminder system is the driving force behind a full suite of operations-enhancing capabilities, including no-show management, recare notices, patient surveys, scheduling software, patient messaging, and a streamlined user dashboard.
Tech Support Availability 24/7
Connection Speeds A broadband connection is recommended
DoctorConnect User Reviews



Doctor Connect has been a valuable asset to our practice! Our patients love the reminder system, birthday wishes, and promotional texts and staff love the ease of use. Training, communication, and follow up from Doctor Connect has met and exceeded our expectations! We have not had any no shows since implementation of the software. Rozell has been a joy to work with! Highly recommend!


Switching our reminder call software to Doctor Connect was EASY and QUICK! Our director of sales (Catherine) was fabulous and made the process seamless. The dashboard for Doctor Connect is user friendly and the staff loves it! I wish we made the switch years ago!!


Doctor Connect is a very well thought out piece of software that has help us improve customer satisfaction through better communications.


I originally started to go with another company, only because I was unaware of Doctors Connect. As to where the other company could not get the implementation to work with our EHR system.Doctors connect did exactly what they promised and more. Catherine has been excellent to work with.


Jim & his team were excellent.
Read All Read All 22 Reviews Reviews
Free Resource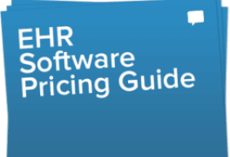 Medical, EMR & EHR software Pricing Guide
Don't let price confusion keep you from selecting the best software!