Dovetail is a cloud-based dental practice management and EHR solution built for small, midsize and large dental office including specialists such as periodontists, endodontists, orthodontists and oral surgeons. Dovetail offers a mobile EHR web-application that is certified by the ONC and is HIPAA compliant.
Primary features include patient engagement, medical history, treatment plan management, patient referral, appointment management, invoicing, file cabinet and financial reporting. The patient engagement feature provides the medical history that helps track medical alerts, pre-medication and allergy details. The Dovetail Connect is a collaboration tool that allows dental professionals to refer patients to specialists and track communications.
Dovetail is offered with a subscription pricing option. It is compatible with Windows, Mac, Linux and mobile web applications. Support is offered via email and over the phone. Other help options include remote desktop, live chat, training and education.
Tech Support Availability N/A



My favorite brewery in Chicago, easily. They absolutely nail all classic German styles they offer. Their house Lager is incredible and very drinkable. They also dabble in Belgian inspired spontaneous sours which are impressive in their own right. Friendly staff, friendly clientele. All around a great experience and even better lager.


Great beer and cool tap room. Drank 2 very fresh tasting beers. It was busy but they had enough bartenders to keep things moving. Hopefully, see you at the CBS Umpteenth Annual Picnic 2020.


Radically drinkable beers. Heavy skew toward Germany styles. Some of their special beers are weird, in a very good way. X02 is definitely on the list of best wilds.


This is one of my favorite breweries to visit in Chicago, and it's because of their Radler. Best Radler I've ever had, hands down. It's light and easy to drink, not too sweet. They have authentic German snacks as well. If you haven't been, you need to go!


Really liked the Vienna and the Hefeweizen. Love that you can do samples on some of them and that you can do a flight if you like multiple. Fun and chill atmosphere.
Read All Read All 251 Reviews Reviews
Free Resource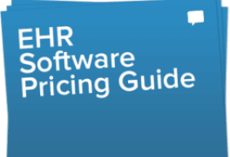 Medical, EMR & EHR software Pricing Guide
Don't let price confusion keep you from selecting the best software!