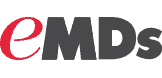 About e-MDs Systems
e-MDs' patent pending FastForm is unique in that questions in lay terms are translated into medical terminology and transferred to the visit record, shifting much of the burden of history collection and data entry onto the patient and saving valuable staff time. Bar-coded paper forms filled out by patients then scanned to capture structured data.
TaskMan is a messaging and tasking component tightly integrated with Chart and DocMan. The interface is similar to many e-mail programs, and allows you to send electronic messages or assign tasks to users within the system. Messages can be initiated from within individual patient charts and from DocMan, sending messages and tasks with attached medical records, visit notes, and images. TaskMan is available throughout e-MDs Solution Series to allow access to messaging within the clinic's normal workflow, rather than from a separate application.
A Clinical Rules Engine that provides information about a patient's status concerning preventive health, disease management, medication management, and immunizations. Rules are created based on the most recent evidenced-based clinical practice guidelines, not only improving patient care but also increasing clinic revenues. Rules can be run on demand or set up to run automatically on a daily, weekly, or monthly schedule. Results are displayed in Chart and Tracking Board, showing up as warnings about tests or procedures that are overdue or coming due in the near future. RuleManager comes supplied with a basic set of rules which can be easily modified to create custom rules.
e-MDs Systems User Reviews
Free Resource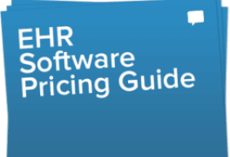 Medical, EMR & EHR software Pricing Guide
Don't let price confusion keep you from selecting the best software!