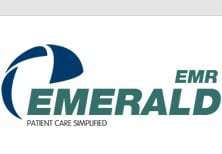 What is EMERALD EMR by CMPMR LLC?
About EMERALD EMR by CMPMR LLC
Emerald Health's Emerald EMR-LITE software ensures that generating and maintaining patient records is a simple and efficient process. Get to the "paperless office" that you have been envisioning without the huge expense and complexity of large Electronic Medical Records (EMR) systems. Emerald EMR-LITE uses a 'Software as a Service' (SAAS) model eliminating the costly up-front investment required for servers and software. Our e-prescription feature allows you to capture Medicare incentives through 2013.
EMERALD EMR by CMPMR LLC User Reviews