EZDERM is an Electronic Health Record (EHR) solution designed for doctors and patients in the dermatological field. The program is mobile and accessible on any connected iPad or Mac-supported device.
EZDERM provides several features for dermatology practices such as 3D Body Maps that helps doctors document patient visits visually using over 3,000 anatomical locations. The progress note tool helps users keep medical notes in a secure form without putting practices at risk during audits. Doctors are also able to track issues for each patient through diagnostic image results. Additionally, the solution's iPad capabilities allow for image capturing, sharing, and retrieval directly in the system.
EZDERM pharmacy geolocation module helps patients locate pharmacies in a digital map. The patient appointment reminder module sends an email appointment reminder and an SMS notification to patients such that they do not miss their appointments. The module also allows patients to reschedule their appointments.
Operating Systems
Android
iOS
Linux
MacOS
Web
Windows
About EZDERM
EZDERM has transformed a myriad of dermatology offices, improving their efficiency and completeness of documentation.Here is what some of our dermatologists have to say about their experiences and how EZDERM saves them time and money.
Tech Support Availability N/A


Great team and exceptional customer service! They really value their clients' feedback and work hard to deliver the best EHR and PMS.


Great product, customer service, and team! EZDERM is the future of Dermatology!






Read All Read All 8 Reviews Reviews
Free Resource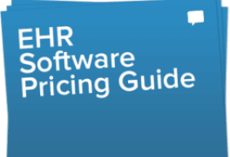 Medical, EMR & EHR software Pricing Guide
Don't let price confusion keep you from selecting the best software!