About Genesis Systems
The Genesis Primary Care EMR was developed in a physicians office so we understand what it takes to make your business run. "Power and simplicity" in an innovative electronic medical records system for primary health care providers from Genesis Systems. Designed specifically for primary care professionals (Internal Medicine, Family Practice, Pediatrics, OB/Gyn) in small to medium sized practices (1 - 20 providers),  Genesis Primary Care EMR creates an electronic medical record that resembles a well-organized paper chart. Its simplicity of appearance and function, however, complements a powerful and reliable server-operated database program.
Genesis Systems User Reviews
Free Resource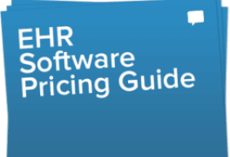 Medical, EMR & EHR software Pricing Guide
Don't let price confusion keep you from selecting the best software!