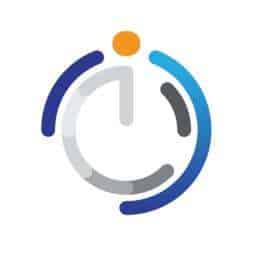 iMedDoc EMR by KM Medical Software
What is iMedDoc EMR by KM Medical Software?
About iMedDoc EMR by KM Medical Software
Consultants and Physicians are constantly on the move. Software should provide greater efficiency in a practice and information on demand. With iMedDoc it is now possible for Consultants and Physicians to access their patient records anywhere they happen to be in an ordinary web browser or on their iPhone/blackberry/Google phone. iMedDoc can co-ordinate multiple practices, multiple sites, multiple secretaries all into one efficient and easily accessible place.
Patient records are the center of your practice and are extremely important with storage and paper costs on the rise physical patient records can cause significant overheads. You are required by law to keep these records for up to five years sometimes even longer. iMedDoc stores everything about your patient in one logical and easily accessible place. It stores X-Rays, letters, lab results, consultations, dictation audio, forms and much more. Access all these records securely from anywhere you happen to be.
Document Management
The iMedDoc Document Manager allows the user to create a paperless, digital and organized office within a hospital or practice. Vital patient documents like charts, reports and x-rays can be stored in a secure, organized and collective manner within the iMedDoc suite. In a patient record all documents relating to that patient are immediately accessible.
Paperless Office
iMedDoc stores scanned letters, X-Rays, insurance and admissions forms, typed letters, dictation audio, photos, videos, lab results all in the patient record so that with 2 clicks any document relating to a patient can be accessed.
Document Editing
iMedDoc integrates seamlessly with Microsoft Word and Open Office to provide you with top class document editing within the program. Patient letters can be typed directly into the patient record using Microsoft Word saving time by eliminating the need to copy and paste text, or attach documents. Templates can be created so that all patient information is entered automatically into patient letter. Eliminating repetitive typing tasks.
Efficiency in workflows
iMedDoc also creates a logical work flow so that important documents don't get missed or lost. At a glance you can see what documents are typed, which ones have been verified and which ones are ready for printing and posting.
iMedDoc EMR by KM Medical Software User Reviews