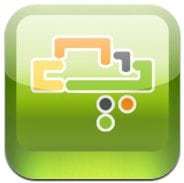 What is IndusMD EMR and iPad App?
About IndusMD EMR and iPad App
For the Doctor at his desk IndusMD's browser based EMR is unique in its highly intuitive user interface. The seamless interoperability of the interface gives it the flexibility to work with 3rd party integration. Zero installation costs and easy user interface lets you point at the URL and get started in a matter of minutes. The operational efficiency is multiplied with the 100 extra modules along with the necessary standard compliance of the industry.
Some vital features include: clinical info on Patients, Alerts, Scheduling, Document Management, Decision Support, inbuilt collaboration capability such as Email, Chat, SMS, Video Records of patient visits, Google Maps along with 3rd party integration to Pharmacies and various other targets.
For mobile devices like iPad the sophisticated interface is incomparable in its speed and relative simplicity. IndusMD iPad EMR app includes basic features such as patient's medications, allergy information, vitals, SOAP notes, image editing etc.
Some of the other core features include – ePrescription, video tutorials and inbuilt allergy matrix. Surescripts certified ePrescription electronically transfers prescription information between the healthcare provider and pharmacy through a private, secure, and closed network. Video tutorials make staff training and educating patients simple, inexpensive and minimally disruptive to your practice. The inbuilt allergy matrix provides appropriate warnings there by significantly reducing prescription errors.
Search
Multiple options to search. Search based on unique patient identifier or use advanced search to look up patients based on specific parameters.
Access control on search. Find only patients you are authorized to view.
Patient Wall
Up-to-date patient information in one easily scrollable interface.
Patient details in individual pop-ups.
Medication
Up-to-date information on medications prescribed.
Information on how and when to take medications.
Patient list
List of registered patients.
Patients ID, date of registration displayed along with the patient name and photo.
Videos and Documents
Engage patients by showing them pictures and videos of related information.
Document viewer lets you access all your documents from your ipad.
SOAP notes
Document patient's SOAP notes in a four simple and easy-to-use sequence of steps.
View SOAP notes in an organised format.
Image Editing
Edit x-ray/scan images.
View edit trail of the edited images to see image editing history.
Security
Centralized access control.
Can only access records which they are authorized to look at.
IndusMD EMR and iPad App User Reviews