What is Intuitive Solutions?
About Intuitive Solutions
Intuitive Solution is providing services to its customers since 2003 nationwide. Intuitive Solutions is a 360 degree IT solution provider. Our expertise enables us to understand the needs of our customers and deliver the solutions that are customized to the client's need. Customer satisfaction is our number one priority.
Intuitive Solutions User Reviews



Intuitive Solutions employs call center operators who steal your credit card info and then protects them when the victim wants answers. I received a new debit card Friday evening. We placed an order that evening. The operator had me call out my cc# due to some kind of error. The next morning there was a charge for $500 for a watch. Pizza Hut and Intuitive solutions who employs the call center employee have refused to look into it. THINK TWICE ABOUT TRUSTING PIZZA HUT/INTUITIVE SOLUTIONS WITH CC#. THEY ARE THIEVES. Corporate calls you from a private number as to avoid you calling them back. CROOKS!!!!!
Read All Read All 1 Reviews Reviews
Free Resource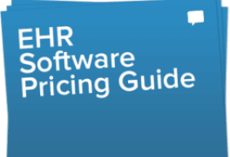 Medical, EMR & EHR software Pricing Guide
Don't let price confusion keep you from selecting the best software!