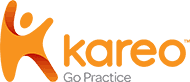 About Kareo EHR
Take the worries out of adopting an EHR with Kareo. This free, full-featured EHR was designed by a practicing physician to fit the way you think and work. Built for the iPad and the Web, it gives you great flexibility and the freedom to stay connected with your patient during an exam.
With a powerful knowledge base to draw from, integration with third parties for prescription and lab orders, and intuitive note-taking capabilities, it actually can help you improve patient care.
Mobile by design
Kareo EHR makes it easy to get out from behind the computer and engage with your patients. It works beautifully on an iPad or iPad mini (which fits perfectly in your coat pocket, by the way). And because it was designed to be mobile from the get-go, everything is intuitive with simple, tap and swipe, pick lists, templates and even voice recognition built in. Plus, you can transition seamlessly between the mobile and web versions so you can work efficiently when and where you want.
Intelligent and intuitive
Building notes and managing patient interactions is easy with Kareo EHR. You always have one-click access to the patient chart with medication, allergy alerts and problem lists clearly in view. We've included shortcuts for 120 of the top primary care conditions, templates you can customize for your own practice. Plus, it's built on industry-leading knowledge bases by Epocrates ® and others to ensure you have fast access to clinical information you can trust. Having something designed by a doctor for doctors makes a difference.
No really, it's free
There are no strings attached, no ads included, and no worries of your information being sold to third parties. Kareo just want to show you what this system can do for your practice on the clinical side so you might consider Kareo Practice Management or Kareo Billing Service in the future.
Free Resource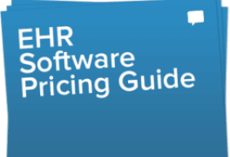 Medical, EMR & EHR software Pricing Guide
Don't let price confusion keep you from selecting the best software!