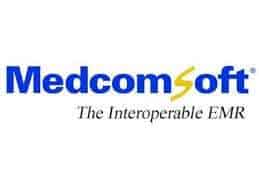 | | |
| --- | --- |
| Company: | MedComSoft |
| Address: | 378 Industrial Park Road |
| Practice size: | > 1000 Physicians, 1 Physician, 101-250 Physicians, 11-25 Physicians, 2 Physicians, 251-1000 Physicians, 26-50 Physicians, 3-5 Physicians, 51-100 Physicians, 6-10 Physicians |
| System type: | Desktop/Server, Web/Cloud Solutions |
| Additional criteria: | Drummond Certified |
| Product Name: | MedcomSoft Record |
MedcomSoft Record is a comprehensive EMR software solution that enables healthcare providers to use one single platform to achieve the automation of the majority of tasks required for the management of their practices and patients. Embedded with MEDCIN, the world's most powerful point-of-care vocabulary, MedcomSoft Record produces fully structured and numerically codified patient charts that enable the aggregation, analysis, and extensive mining of all clinical and practice management data related to a disease, a patient or a population. For the first time, healthcare providers can effectively track the progression of a condition or disease, and easily exchange detailed patient clinical information to ensure appropriate continuity of care. The result is the world's first truly interoperable EMR and intelligent disease management system. The software system includes an advanced Electronic Medical Record System, an integrated modern Practice Management System, a Provider Order Entry System, a Document Management System, a Referral and Authorization Management System, a Disease Management and Health Maintenance System, and, a variety of dynamic tools for inter-office workflow, clinical decision support, coding and compliance checking.