What is Medical Mastermind?
Specialities
General Practice
General Practices
About Medical Mastermind
Medical Practice Management and EHR Software by Medical Mastermind is a doctor-designed and award-winning EHR and medical billing management software.
Tech Support Availability Monday-Friday
Medical Mastermind User Reviews



on average, every month the system is down, it is extremely slow to load some screens up and it has a glitch that would make you put information in the wrong section. Terrible system


When you call for support, it usually takes several hours or the next day for call back, although it has only been a few minutes this time, but still waiting.




Read All Read All 4 Reviews Reviews
Free Resource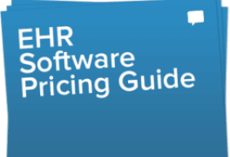 Medical, EMR & EHR software Pricing Guide
Don't let price confusion keep you from selecting the best software!