MedPointe from Health Systems Technology is a cloud-based EHR solution that offers integrated billing, accounting, picture archiving and patient scheduling features within a suite. The program can also be deployed on the server and is compatible with both Mac and iOS devices.
MedPointe is a certified EHR solution that helps physicians to manage their workflows. It also provides a patient portal, referral and document management, e-prescribing, medication lists, disease management, allergy & drug interaction checks and integration with medical billing programs.
MedPointe works in conjunction with other Health Systems Technology tools, allowing practices to manage patient photos, send appointment reminders, process payments and track patient billing details. The solution also helps in the management of patient's overdue letters and collections routines.
Support is available through a knowledge base and an online help form.
Specialities
General Practice
General Practices
About MedPointe
MedPointe from Health Systems Technology, Inc. is a standalone EHR solution that offers integrated billing, accounting, picture archiving, and patient scheduling features within suite, along with medical billing services.
Tech Support Availability Monday-Friday
Connection Speeds Wired or wireless. Ethernet 100 Mbps or Gigabit



Dr. Montgomery has been my physician for more than ten years. My opinion is he is one of the best doctors in the area.


This place is a joke!! Non-professional want to be Doctors Dr refused to come in the room what quick care does that!!


The staff is HIGHLY incompetent. Patient care and compassion are nonexistent here. For example, they never refill prescriptions in a timely manner. You have to call, sometimes multiple calls, to get this done. The "staff" doesn't draw blood well. I had a girl try 3 times before I told her to stop. If you need to call them, be prepared for your call to be met with rudeness and attitude. They make you feel like you are bothering them. Also, the "staff" appears to be dirty, and unprofessional. It's as if Medpointe scraped the bottom of the candidate pool. I honestly don't know how this place stays in business.


Do not go there they do not know what they are doing PERIOD .


Came in from out of town. Very polite, friendly and fast. Called in prescriptions next door. Highly recommend.
Read All Read All 24 Reviews Reviews
Free Resource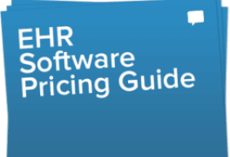 Medical, EMR & EHR software Pricing Guide
Don't let price confusion keep you from selecting the best software!