What is myEvolv by Netsmart?
myEvolv is an ONC-certified electronic health record (EHR) with comprehensive clinical, financial and operational features. It was designed specifically for organizations serving children and families, intellectual and developmental disabilities (I/DD), autism services, and behavioral health.
It enables case coordination across programs, providers and communities. The solution supports person-centered care in a range of settings and connects data from individual support plans to program plans and staff members' documentation. Real-time clinical management, billing and reporting functions deliver the full benefits of Multisystemic Therapy (MST).
The platform is comprised of simplified evaluation tools that enable real-time access to individual records – from anywhere.
Tech Support Availability N/A
myEvolv by Netsmart User Reviews



I worked at this company for 3 and a half years, and while it was certainly sold to me as a prospective hire coming on board as a client-focused, employee-connected company, the very opposite was true. As soon as you get familiarized enough with the "processes" and can start taking on tasks on your own, that is when the red lights start flashing and the masks come off. The Leadership and Management of Netsmart is made up of a group of people who advocate and preach about mental health and the stigmas surrounding it, when they themselves are some of the biggest hypocritical, money-hungry manipulators I have ever met. If you are not the type of person that is absent of morals, comfortable with stabbing people in the back, being completely two-faced or stepping on other people below you to make your way further up the proverbial ladder, then you are probably not going to see any growth opportunities present themselves to you at Netsmart. I would strongly recommend to anyone entertaining the idea of working for or with this company to reconsider now before you wind up in a situation that you will regret.


I'd rather work at Pets Mart...at least you know how well... nevermind




Terrible, absolutely horrible. Steer Clear! Employees have no clue what they are doing!


I work at this office. Nice facility, great company.
Read All Read All 35 Reviews Reviews
Free Resource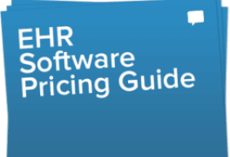 Medical, EMR & EHR software Pricing Guide
Don't let price confusion keep you from selecting the best software!