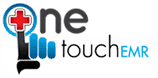 What is One Touch EMR for iPad?
About One Touch EMR for iPad
Literally designed and developed by a physician, our One Touch EMR for iPad is based on familiar healthcare workflow that physicians are already accustomed to!
Unlike the "bulky" and complicated EMR systems prevalent today, One Touch EMR for iPad is simplified and based on what doctors really need with proper E&M coding rules and criteria for Meaningful Use. Works perfectly with primary care and specialties of medicine and surgery like: Internal Medicine, Cardiology, PM&R, Pulmonology, Urology and much more!
A visit feels like a real visit, complete with familiar paper-charting workflow and access to all the information you need at the touch of a finger.
Simply use your favorite mobile technology to access our system for charting, e-prescribing, labs and orders, imaging, scheduling, billing, and reporting. One Touch is the EMR you've literally been waiting for!
One Touch EMR for iPad User Reviews
Free Resource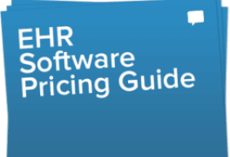 Medical, EMR & EHR software Pricing Guide
Don't let price confusion keep you from selecting the best software!