About P2 Sentinel
P2 Sentinel provides end-users with intuitive, web-based interfaces which allow them to easily define rules and event detection logic leading to alerts and actions. P2 Sentinel's intelligent, real-time Complex Event Processing (CEP) engine is designed to rapidly access and analyze vast amounts of data from disparate sources, and provide immediate notification when required and detailed statistical and analytical reports.
Tech Support Availability N/A

Read All Read All Reviews Reviews
Free Resource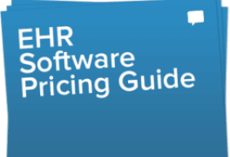 Medical, EMR & EHR software Pricing Guide
Don't let price confusion keep you from selecting the best software!