What is Patagonia Health EMR?
About Patagonia Health EMR
Patagonia Health EMR software is simple, easy to use and specifically designed for medical practices, and behavioral health agencies. It is designed with affordability in mind. We understand that other existing EMR systems can be cumbersome and disruptive to a practice's or agency's workflow. Our goal is to provide you with an intutitive, easy to learn and use EMR system that will help you to stay productive and efficient through the use of our latest technologies.
Patagonia Health EMR User Reviews
Free Resource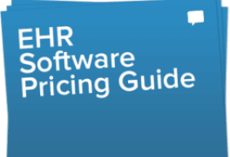 Medical, EMR & EHR software Pricing Guide
Don't let price confusion keep you from selecting the best software!