What is Prototypical EHR?
Specialities
Allergy
Anesthesiology
Cardiology
Chiropractic
Multi-Specialty
About Prototypical EHR
The ProtoTypical EHR is designed for the prototypical physician. It has all the features that you need, but doesn't have any features that you don't need. It is specifically designed for your specialty, but not for any others, no matter what specialty you practice. It only costs exactly as much as you'd like to spend, and that's why we call it the 'Prototypical EHR'.
Prototypical EHR User Reviews

Read All Read All Reviews Reviews
Free Resource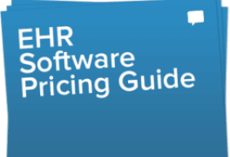 Medical, EMR & EHR software Pricing Guide
Don't let price confusion keep you from selecting the best software!