What is PsychConsult Provider by Askesis?
About PsychConsult Provider by Askesis
With PsychConsult Provider, data flows seamlessly from the initial call and scheduling through to final billing. Throughout the process, clinicians have access to treatment planning integrated with progress notes and diagnostic documentation. This efficiently provides a readily available electronic medical record while promoting outcomes-based behavioral health care.
Tech Support Availability N/A
PsychConsult Provider by Askesis User Reviews

Read All Read All Reviews Reviews
Free Resource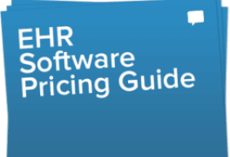 Medical, EMR & EHR software Pricing Guide
Don't let price confusion keep you from selecting the best software!