About Pulse Systems
Pulse Patient Portal is a secure and easy to use web site designed to enable physicians, administrative staff and patients to instantly exchange key information including: Appointment scheduling, Make appointments online, Review/update demographics, Review/update insurance information, Access Continuity of Care Document (CCD), and Review/update medical history. With Pulse Patient Portal, you can save significant time and money, while simultaneously reducing data entry errors.
Pulse Systems User Reviews
Free Resource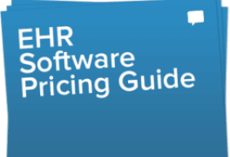 Medical, EMR & EHR software Pricing Guide
Don't let price confusion keep you from selecting the best software!