About PureWorks, Inc
Pureworks, Inc. of United States, doing business as UL Workplace Health and Safety (UL WHS), provides employee safety and health software solutions. The Company offers online course library, training courses, and management tools from virtually internet-connected computer. UL WHS serves clients in the United States.
PureWorks, Inc User Reviews
Free Resource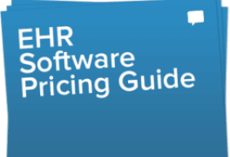 Medical, EMR & EHR software Pricing Guide
Don't let price confusion keep you from selecting the best software!