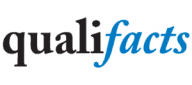 Qualifacts CareLogic Enterprise
About Qualifacts CareLogic Enterprise
CareLogic EHR from Qualifact is a comprehensive software for clinical care and financial administration of mental and behavioral health facilities, nursing homes, substance use disorder programs, hospitals, rehabilitation clinics, and other institutions. Its highly customizable software suite empowers clinicians with a comprehensive set of clinical, administrative, and financial health tech solutions, including scheduling, intake, treatment planning, service documentation, ePrescribing, consumer involvement, invoicing, analytics, and reporting. CareLogic EHR is highly scalable, leading the way with an EHR platform that helps improve patient care in all touch points.
How does CareLogic App work?
In 2019, Qualifacts released the CareLogic mobile app, an offline-compatible component of the CareLogic® EHR. CareLogic Mobile aims to assist behavioral healthcare practitioners in overcoming the various challenges of providing community-based care. Providers can utilize CareLogic Mobile to access crucial patient information and documents offline without waiting. The software addresses the fundamental challenges encountered by behavioral healthcare professionals when treating patients outside of their facility, particularly in places without cell phones or Wi-Fi connectivity.
Who are the users of CareLogic software?
The CareLogic EHR platform is perfect for large-scale mental health and human services businesses, in particular, Certified Community Behavioral Health Clinics (CCBHC), Mental Health, Health and Human Services, Intellectual & Developmental Disabilities and Autism Spectrum Disorders, and Children and Family Services institutions.
For more than 20 years, CareLogic's technology and assistance have enabled health practitioners to provide optimal care with great ease. Qualifacts CareLogic empowers behavioral health and human services providers with tools designed to improve outcomes, drive efficiencies and demonstrate performance.
What are the benefits of CareLogic software?
CareLogic integrates the entire healthcare system with all your health information, including claims, provider records, activity data, inpatient and outpatient discharge rates, readmissions, and claims reporting. Data from government agencies, commercial insurance plans, third parties, insurers, regulators, and other stakeholders, all in one location, can help you improve efficiency. With solutions for scheduling, intake, treatment planning, service documentation, ePrescribing, consumer interaction, billing, reporting, and more, its capabilities make the clinical, administrative, and financial parts of your agency easier to manage, become more productive, and get empowered as an organization.
Is Qualifacts HIPAA-compliant?
Qualifacts's healthcare platforms are built to facilitate you in navigating compliance complexities and regulations. Qualifacts assists providers in complying with applicable laws and incentive programs, such as the Health Insurance Portability and Accountability Act (HIPAA), 42CFR Part 2, Quality Payment Program (MIPS or APM), Value-Based Reimbursement (VBR), state reporting requirements, and numerous other federal and local regulations. It seamlessly complies with all legislative requirements and incentive schemes, such as Promoting Interoperability, CCBHC programs, state reporting requirements, and more! Qualifacts currently supports firms in over 35 states in the US.
Free Resource

Medical, EMR & EHR software Pricing Guide
★★★★★
Don't let price confusion keep you from selecting the best software!