What is Sigmund Software, LLC?
About Sigmund Software, LLC
Sigmund is an enterprise management software application for human service agencies. To meet your specific needs and preferences Sigmund offers two secure, reliable options: Client-Server and web based (ASP) Solution. Its features and performance reflect the experience gained employing a team of behavioral health practitioners in developing, producing, installing and supporting the system since its inception in 1988.
Sigmund Software, LLC User Reviews
Free Resource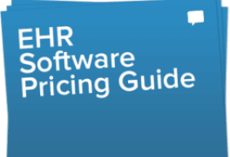 Medical, EMR & EHR software Pricing Guide
Don't let price confusion keep you from selecting the best software!