About Spring Medical
SpringCharts Essentials is the answer for practices that need a highly functional, easy-to-use charting solution - but don't have the budget for an expensive Electronic Health Records (EHR) system. It offers all of the essentials of an EHR without the extras that many practices don't need. ??In fact, it's a completely new approach to electronic medical records. ?Based on SpringCharts EHR, Spring Medical's full-featured Electronic Health Records solution, SpringCharts Essentials provides practices with comprehensive charting functionality in a modular configuration that is easily upgraded and reasonably priced.
Spring Medical User Reviews
Free Resource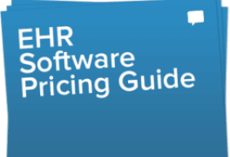 Medical, EMR & EHR software Pricing Guide
Don't let price confusion keep you from selecting the best software!