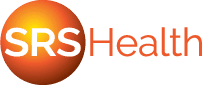 What is SRS EHR Software?
About SRS EHR Software
SRS electronic health record (EHR) software improves physician productivity, boosts revenue, slashes overhead, and enhances patient care. SRS EHR is government certified as a complete EHR. It is built for speed, productivity, and usability, and adapts to the workflow of various providers. It has comprehensive data and an interoperability platform.
Physicians who choose to pursue the government's EHR incentives can use the SRS EHR to successfully demonstrate meaningful use and qualify for the Medicare or Medicaid EHR incentives. What distinguishes the SRS approach from that of other EHRs is its delivery of meaningful use capability along with a concurrent increase—rather than decrease—in productivity.
Created by high-performance specialists
SRS has a 100% successful adoption track record. The SRS Electronic Health Record doesn't slow physicians down, not even a little bit, and not even during implementation. We understand the needs of high-volume physicians.
EHR adapts to providers' workflow
The SRS EHR is easily customizable to meet the disparate data needs and design preferences of individual physicians. Practices can use the software development kit (SDK) to create Interoperability Dashboard Apps or make modifications to connect to other applications.
Robust Functionality
SRS delivers the full range of EHR functionalities and more—all with a focus on physician productivity and office efficiency. Modules include—among others—meaningful use, ePrescribing, data capture, reporting, lab management, order management, and chart access.
SRS EHR Software User Reviews